These days, customers scour websites and research products they're thinking of buying, before they actually make their purchase.
When customers are already 70% down the funnel before they talk to anyone at your business, you can't rely on the more traditional methods to generate loyalty. And at the same time, fewer and fewer customers remain loyal to one specific brand.
You can consider loyal customers as being more profitable customers, as their business with your company hasn't been generated through marketing, its come from an existing business relationship. Companies need to spend time building a loyal customer basis.
Subconsciously, consumers remember feeling associated with a brand, even if they don't remember the name of advert. So branding can help you build your loyal customer basis; but it has to be done right.
Here are some thoughts and tips from the team here at Bevl on how to engage and build with your loyal customers.
Engage with your customers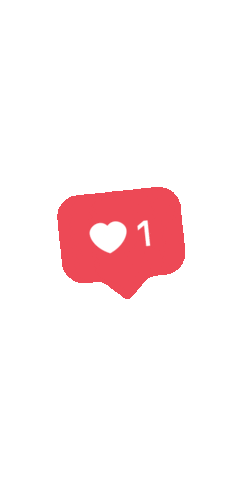 This sounds like an obvious point, and it is. Engaging with your customers should be the focus of your social accounts and campaigns. Connecting with your customers help you to create a sense of belonging and community within your brand.
Take GymShark for example. GymShark started in 2012 and, at the time of this article, posted its last turnover figure at £176M. Their investment (both with time and money) into brand identity and engaging with customers via social media is huge and certainly contributes to a percentage of that massive growth.
I'm not claiming that if you invest time into growing your social platforms that you'll be the next GymShark, but it will certainly help grown your identity and your values as a company; and with that, loyal customers should start to emerge.
Make your brand consistent
Consistency is a vital factor in building loyalty. Your brand wants to feel the same to customers every time they interact with it. By creating a similar experience each time your customer interacts with your brand, you're creating a brand identity. When you create a brand identity, you can focus on how your customer is seeing and engaging with the brand.
McDonald's is one of the most successful brands in the world, and one of the hallmarks of the chain has been that a McDonald's in New York is the same as a McDonalds in the UK – or in India.
Thing is, McDonald's is also one of the world's most recognizable brands. And the guys behind it planned it that way: even when the plans for the first restaurant were still on the drawing board, designers were using the phrase 'Golden Arches.'
Your brand deserves rock-solid visual consistency too. Logos and design elements should look the same on all devices, all browsers. (You'd be surprised how often that goes wrong.)
Be genuine on social media
There's nothing that people hate more on social media than businesses trying to cram products down your feed, trying to get you to click on the 'Sign Up' or 'Buy Here' button. But if you're clever about your marketing campaigns, you can create a loyal customer right at the start of the brand interaction.
This is where 'non-direct' marketing comes in (a term I made up, but I think it works well). So you have your adverts for your products already designed and ready to go out into the social world. But before you do, try creating an advert that isn't marketing a product at all, but one that is marketing your business and its values.
Creating an advert, or posting information, about your copies values are a sure way to communicate with your customers on a genuine level; where you can really portray who you are and what you stand for. Do you have a particular generous return policy? Or perhaps you have donated to a particular cause recently? Whatever positive news you have about your company, let people know; not to sell a product, but to raise brand awareness.
Focus on what your brand does best
Customers are looking to identify with your brand's mission and core values. To them, what you do is who you are.
How can you help them to identify your brand's values quickly and easily? Be direct, and don't beat around the bush.
Being about just one thing seems counterintuitive – surely offering more products, services, even identities, would endear your brand to more people? But in fact the more identifiable you are, the more affection you trigger in people who do like you. Try to please everyone and you end up making no impression at all.